Good afternoon crafty friends,
I follow Jane Davenport, mostly on Facebook; and this month's prompts are on the artist/ activist Frida Kahlo. So February is called "Fridauary," cute name right! Here is her list of prompts:
  I have prompt #1 and #3 to share with you today.
Here is Prompt #1 Frida Kahlo (side note I think Jane Davenport had the koala she rescued in mind for prompt one, here is her story on that: click me.) I am not sure, but here is MY interpretation on the prompts:
I used Jane Davenport's Face Charts called: "I came, I saw, I contoured." I colored the face with her "Magic Wand pencils." The flowers were stamped w/ "Build-A-Bouquet,"and colored with Copic Sketch markers.
As another side note: I absolutely LOVE these colored pencils!! I have 3 other allegedly high quality brands, and I really hate using them. My hand fatigue easily using them. I can not get them to blend either. My coloring always turns out awful. HOWEVER, these Magic Wand pencils are creamy, dreamy, and they blend. I am not saying I am great at coloring, by any means, and you might not even like my coloring of my Frida version. But, I do, and I enjoyed the process. (First time trying, w/ practice I'll get better.)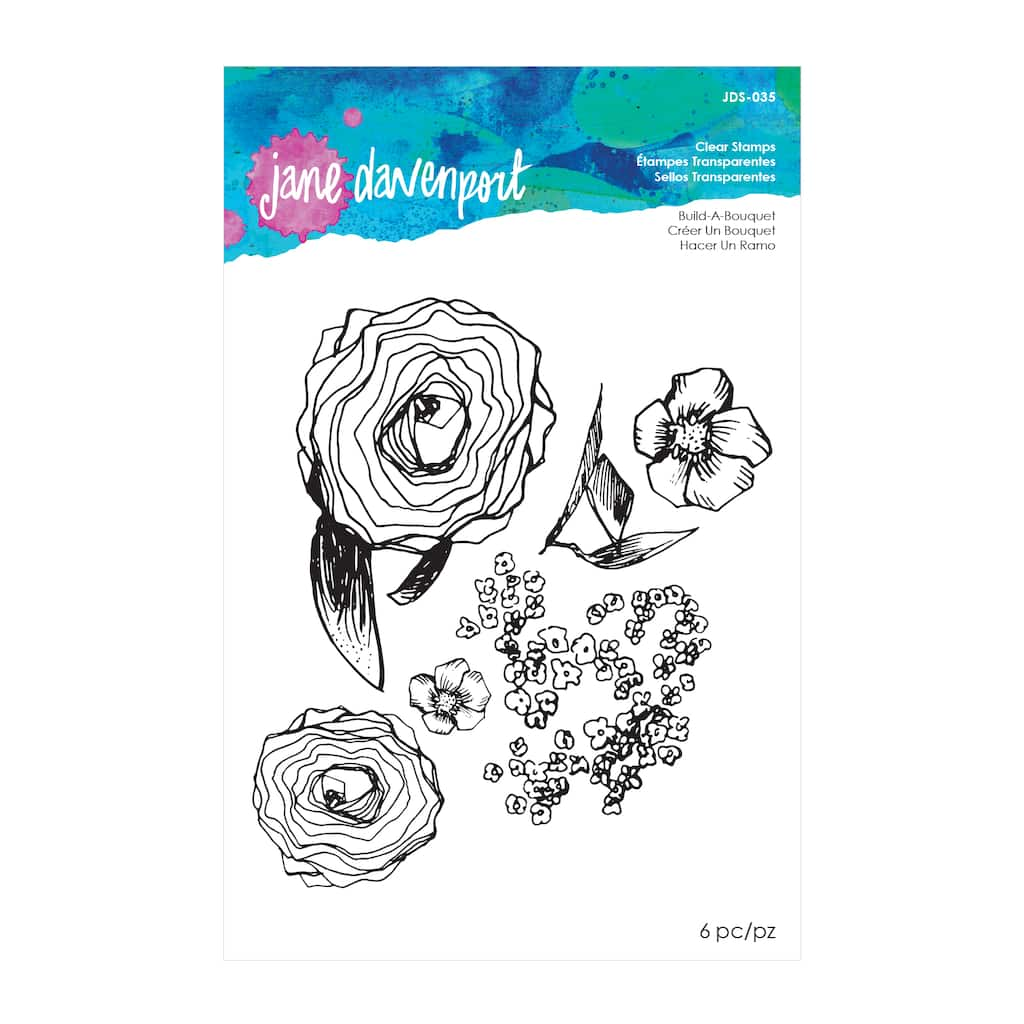 Prompt #3 "La Casa Azul"
For this prompt, I had this page with blue paint on it already, in my JD Art Journal Book. It was a roll off of my brayer, when I mixed JD paints on my Geli Plate for a card.
I went to youtube and watched a few of the home tours to get familiar with this prompt. I found this photo on the web and it inspired me to paint this portion of Frida's house.
I first drew in my image before I colored it:
I used JD's acrylic paints and her pens to finish it off:
I used a rubber stamp from Dylusions stamped in the green acrylic paint, for the leaves from the tree.
Drawing and painting in this manner is out of my comfort zone, however I love learning and growing  with in myself, in my art.
I used Jane Davenport's washi tape to "tip in" my face chart.  *Tip in, is a term used when adding in pages, pictures, papers, etc…. to a journal, bible, etc..
Thank you for stopping by, If you left me a comment, Thank you!!
You can come visit me and share your art with us, on my Facebook group "Kristy's Bloomin' Journey."
Have a crafty day!
Peace,
KristyLee